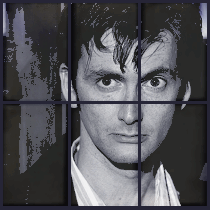 Welcome to the Tardis. Here you will find a variety of things - mainly the 9th Doctor's Fanlisting (9th's Companions) and the new 10th Doctor's Fanlisting (10th's Companions). Also contained here in (which is much bigger on the inside then outside) is a vast quantity of graphics from icons to wallpapers and layouts. And not to forget, the new home of Kelvinator! The left handed Dalek!
So come on in, have a look around. Just need to use the key!
Now chose your Doctor (9th or 10th) to start with and ENJOY!